Add your review
Roomba i7+
iRobot® Roomba® 980
Vacuum Cleaning Robot

The new Roomba 980 gives you cleaner floors, throughout your entire home, all at the push of a button. Roomba 980 seamlessly navigates an entire level of your home, keeping track of its location and rechargin Read more
Description
This page is under construction
De geheel vernieuwde Roomba® i7+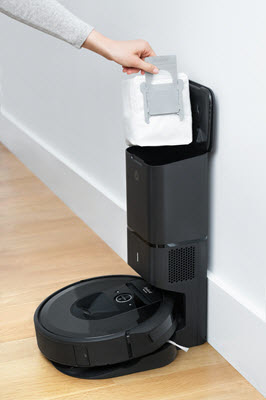 De Cleanbase leegt de opvangbak in uw Roomba. Afvazakjes zijn eenvoudig te vervangen.
Kent het verschil tussen uw keuken en slaapkamer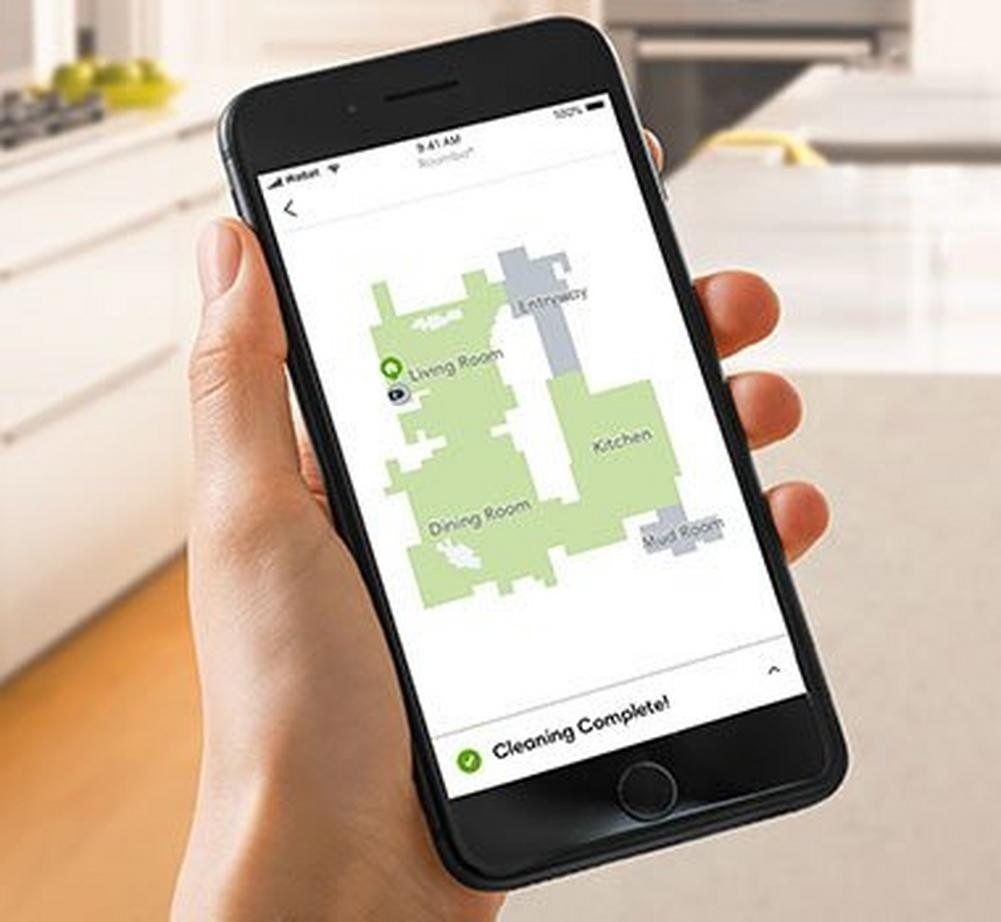 Imprint™ Smart Mapping
Roomba® i7 is de enige robotstofzuiger die u kunt programmeren om specifieke kamers op naam schoon te maken. Met Imprint™ Smart Mapping leert de Roomba® i7 uw huis kennen en onthoudt de kamers, zodat u kunt bepalen waar en wanneer moet worden schoongemaakt. U kunt zelfs aangeven waar de Roomba® i7 moet schoonmaken met behulp van Alexa-apparaten en de Google Assistent.* Schakel Smart Maps in de iRobot HOME-app in om deze functies te gebruiken. 
*Amazon, Echo, Alexa en alle bijbehorende logo's zijn handelsmerken van Amazon.com, Inc. of haar gelieerde ondernemingen. Google Home is een handelsmerk van Google LLC.

Ontworpen met uw huisdieren in gedachten. 
Verhaart uw huisdier erg? Roomba® i7 kan het aan. Katten die kattenbakkorrels door het hele huis meenemen? De i7 is slim genoeg om de korrels te vinden en volledig op te zuigen. Het geavanceerde filtersysteem vangt 99% schimmel, pollen, huisstofmijt en honden- en kattenallergenen, om huidschilfers uit uw leven te houden. Zelfs de dubbele multi-oppervlak rubberborstels zijn gemaakt met het haar van huisdieren in gedachten: in tegenstelling tot borstelharen zullen ze niet verstrikt raken in het haar. Onze robots zitten boordevol functies voor tapijten tot harde vloeren die het opruimen van de troep van uw huisdieren eenvoudig maken, zodat u meer tijd kunt doorbrengen met uw harige vrienden en minder tijd kwijt bent met het opruimen van hun viezigheid.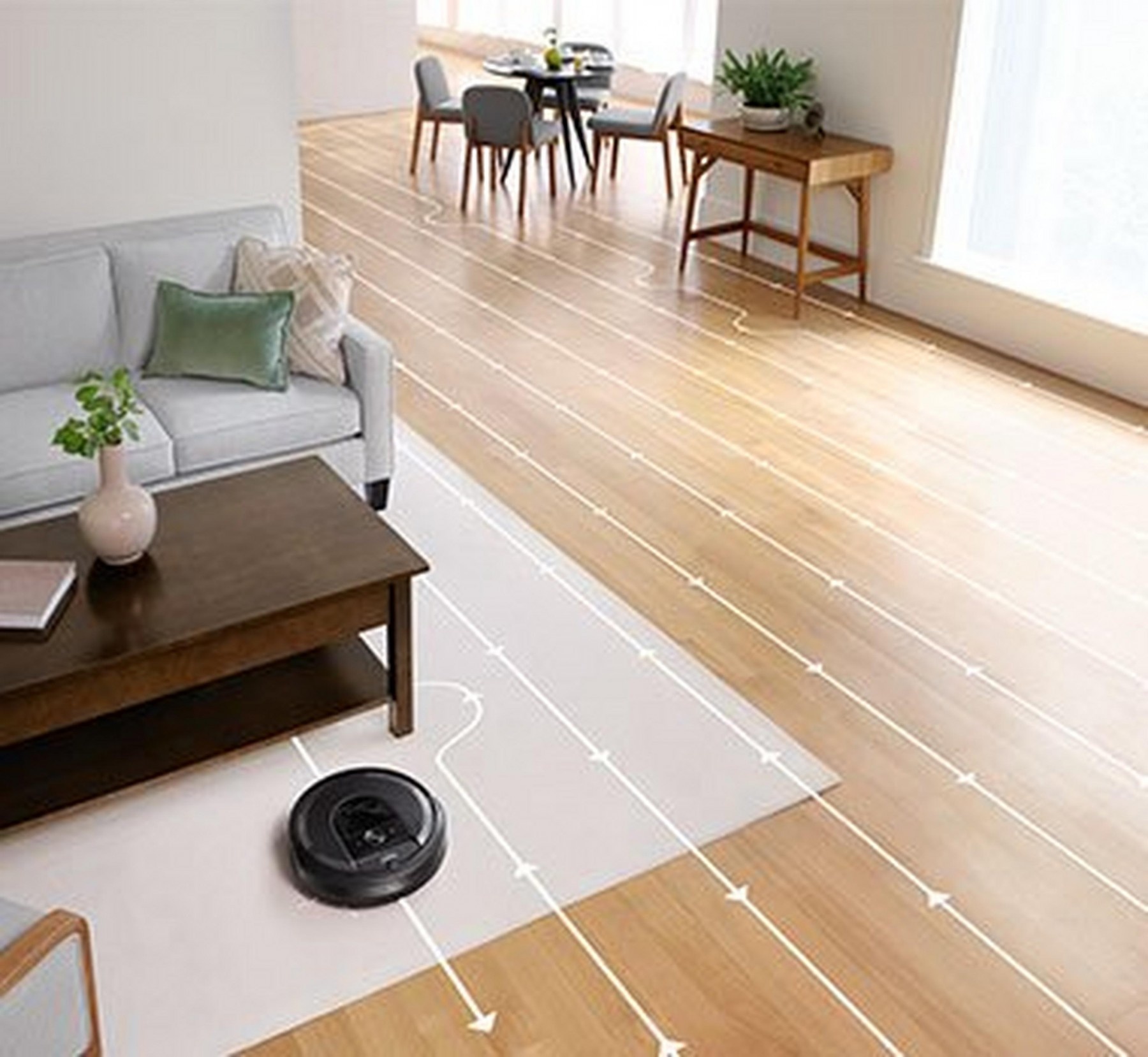 Roomba wordt gestuurd door krachtige intelligentie
iAdapt® 3.0-navigatie met vSLAM®-technologie helpt de Roomba®-robot naadloos en efficiëntdoor uw huis te navigeren. Roomba creëert zichtbare oriëntatiepunten om bij te houden waar hij is geweesten waar hij nog moet schoonmaken.

De twee borstels blijven in contact met de vloer
In plaats van borstelharen die krom trekken en vuil kunnen missen, houden onze dubbele (rubber) borstels voor alle vloertypen nauw contact met verschillende vloeroppervlakken zoals hout en tapijt.

Meer kenmerken
De zijborstel voor hoeken en randen staat onder een hoek van 27 graden en is speciaal ontworpen om vuil uit randen en hoeken te vegen, zodat het kan worden opgezogen. 
Lithium-ionaccu, werkt tot 90 minuten voordat de robot automatisch naar het oplaadstation terugkeert
De nieuwe, afwasbare opvangbak kan uitgespoeld worden om stof- en vuilresten te verwijderen.
De Dual Mode Virtual Wall® biedt meer controle over waar de robot wel en niet moet schoonmaken. Virtual Wall®-modus beperkt de robot tot die vertrekken die schoongemaakt moeten worden. Hij komt nergens anders. Halo-modus die de robot uit de buurt van voorwerpen houdt die vermeden moeten worden.
Afgronddetectie-sensoren die voorkomen dat de robot van trappen of andere verlagingen valt. 
Specifications
| | |
| --- | --- |
| Navigation | Multiple room, Camera + iAdapt |
| Shape | 35,5cm round and 9,2cm high |
| Timer | 7-day timer |
| Remote | WiFi (IR optional) |
| Color | Black/Gray |
| SKU | #i755840+ |