Add your review
iRobot Roomba 698
Description
This Roomba works with the three-stap cleaning system.
Removing dirt with the brushes. From smooth floors as well as low pile carpets and corners.
Moving the dirt into the waste bin via the rotating brushes.
At the same time a vacuum motor pulls the deeper dust into the robot vacuum cleaner. 
In addition, this robot vacuum cleaner can be set via the iRobot HOME App. This vacuum cleaner has one hairy brush and one extractor.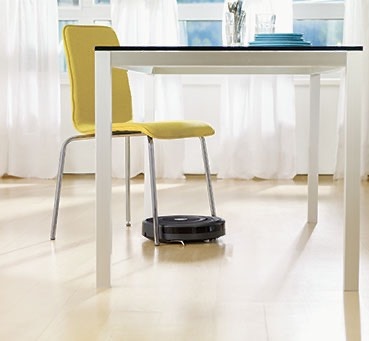 Smart
Seamless navigation: iAdapt® Navigation uses a full suite of sensors enable your robot to work its way in and around the nooks and crannies of your home.
Detects the dirt that could go missing: Uses acoustic sensors to detect high concentrations of dirt and then performs focused cleaning where it's needed most.
Cleans under furniture:  Low-profile design allows the Roomba® vacuuming robot to clean under most furniture and kickboards, so dirt has no place to hide. 
Won't fall down stairs: Cliff-detection sensors allow Roomba to avoid stairs and other dangerous drop-offs.


Simple


Connect to clean from anywhere: The iRobot HOME App lets you clean and schedule conveniently – anytime, anywhere. 
App-based support: Access to tips, tricks, and support in the palm of your hand.
Status monitoring: Use the iRobot HOME App to see the status of cleaning jobs.
Cleans on a schedule: Your robot can be preset to vacuum up to seven times per week, meaning your home can stay clean every day.
Cleans all floor types: Your Roomba® robot automatically adjusts to clean cartpets, tile, hardwood, and laminate floors as it moves through your home.
Automatically docks and recharges: Your Roomba® vacuuming robot is always ready to clean beacause it automatically returns to its Home Base® charging station between cleaning to recharge.


Clean


Loosens, lifts, and suctions dirt from your floors: Patented 3-Stage Cleaning System with Spinning Side Brush is specially engineered to loosen, lift, and suction dirt and debris from carpets, rugs, and hard floors.
Sweeps wall edges and corners: The Spinning Side Brush pushes debris into the path of the 3-Stage Cleaning system.
AeroVac™ Filters: Captures fine dust and debris.